"Your runway to those in need."
Hello and welcome!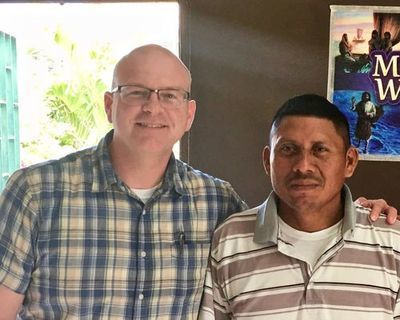 My name is Eric Martin and I am proud and honored to be the executive director of Harvest Aviation, an organization that works to see that everyone in Central America and the Caribbean, has an opportunity to have their physical, mental, and spiritual needs met so that they may have a real chance at a meaningful and Jesus-led life. Over more than twenty years, Harvest has provided life-giving support to hundreds of individuals and families than have suffered devastating losses because of hurricanes, earthquakes and other natural disasters in the Caribbean and Central America. We also provide support for seventy-three missionaries and two mission hospitals. 
To learn more about our mission, our operations and the organization, I invite you to read (and print) our case for support, below.
All of this work is done in Christ's holy name, ensuring that His promise is carried to so many of those who don't know Him. None of this would happen without the generous, caring, financial support from our many donors. We are in this venture together and I am pleased to tell you that we are making a difference! May God bless you!
Please enjoy this site and let us know if you have questions, or suggestions. 
In Christ,
Eric
P.S. The gentleman next to me is Zefe Sho. He was one of my students who attended a 3-year pastoral training through Reaching and Teaching International Ministries. He is studying and working so that he may pastor a church in Belize. Amen
---
What have you and Harvest Aviation accomplished over the years?
Since its founding in 2000, Harvest Aviation has transported tons of critical supplies to missionaries and others in need in Central America and The Caribbean. For example:
Hospital equipment to Honduras
Emergency disaster relief supplies to the Bahamas
Church and missionary equipment and supplies to new churches in Belize
Recent disaster relief flights to Haiti
Many similar sustaining flights to the area