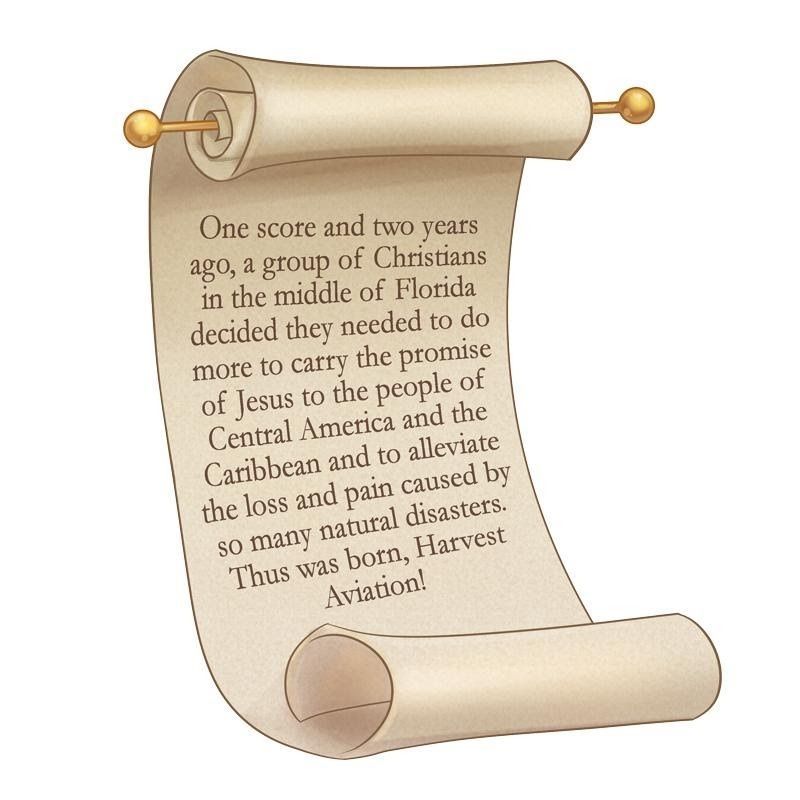 "Harvest Aviation History 101: Short, but Sweet"
Harvest Aviation was established in 2001, but it was born with neither a whimper nor a bang. The architects simply took responsibility, formed an organization, procured aircraft and equipment and began flying disaster relief and missionary support flights to the Caribbean and Central America. Sense of purpose and love of the Lord were the two common foundational pillars for these Christian gentlemen as they plunged forward demonstrating persistence, dedication, business acumen and hard work.
They overcame obstacles, went around snags, defeated barriers and ironed out administrative complications, on their way to creating a first-rate flight organization, the Harvest Aviation we have today. Since those early days, Harvest has delivered tons of critical missionary, medical and disaster relief supplies to Central America and the Caribbean, supporting more than seventy missionaries, two mission hospitals and an untold number of indigenous people, who rely on our disaster relief flights to survive. The need is great and is increasing.
Perhaps the best example of one of those who were in on "the ground floor" is Harvest staff member, Ronny Erekson. Called by the Lord, Ronny took the position of Aircraft Maintenance Technician in 2001 and became the first full-time employee at Harvest. Ronny and his family have been leaders at Harvest from "day one" and we are happy to report that Ronny is still here as our Chief Mechanic and Missionary."
"I used to ask God to help me. Then I asked if I might help Him to do His work through me."

Hudson Taylor

"What great changes have not been ambitious?"

Melinda Gates

"We all have dreams. But in order to make dreams come into reality, it takes an awful lot of determination, dedication, self-discipline and effort."

Jesse Owens

"The difference between men is in energy, in the strong will, in the settled purpose and in the invincible determination."

Vince Lombardi

"A dream does not become reality through magic; it takes sweat, determination and hard work."

Colin Powell

"I'm a great believer in luck and I find the harder I work, the more I have of it."

Thomas Jefferson