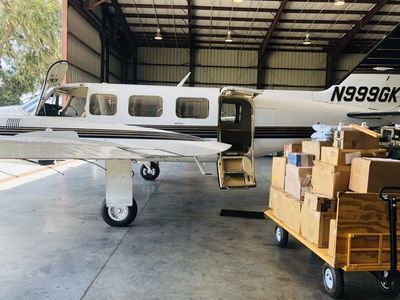 The mission field is not easy!  Finding supplies and equipment is not as easy as running to the superstore!  Missionaries have to be creative problem-solvers, learning to improvise solutions from what they have available.  We operate monthly flights through our Lifeline service to deliver supplies and equipment directly to missionaries so they can be more effective on the mission field.
Harvest Aviation is a non-profit aviation ministry based out of the Wauchula Municipal Airport (KCHN) in central Florida. We operate the Lifeline service to help missionaries and pastors receive packages and cargo on the mission field. Once accepted as members of Harvest Aviation, our missionary and pastor partners will have access to our Lifeline service.
Why Not Ship It?
Many people think it would be easier and cheaper to ship items to the mission field using Fed Ex, DHL or UPS. While shipping may appear to be cheaper, it is not. When all the other logistical issues are taken into consideration, flying supplies into country by mission aircraft is far less expensive and ultimately gets to the final destination much faster.